since, rhea talked about TCP, i would like to throw some light on the advantages and disadvantages of TCP and UDP.
I have only included those points which i could understand after reading . there are loads of points available on google on the advantages and disadvantages of TCP and UDP which you could refer.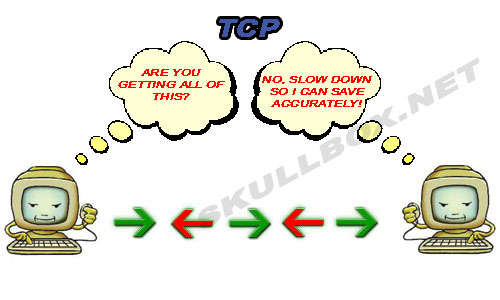 (1) TCP always guarantees three things - your data reaches its destination,it reaches there in time and it reaches there without duplication.
(2) in TCP, since all the work is done by the operating system, so you just need to sit back and watch the show. Even the debugging is taken care of by your OS.
(3) It automatically breaks up data into packets for you.
(4) It is slower in functioning than UDP
(1) since, all the work is being done by your OS, so if there are bugs in your OS, then you will face many problems like problems in surfing and downloading contents from the net.
(2) TCP cannot be used for broadcast and multicast connections.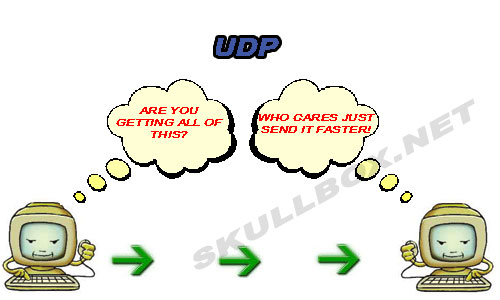 (1) Broadcast and multicast connections are available with UDP which is not the case with TCP.
(2) It does not restrict you to connection based communication model
(1) T
here are no guarantees with UDP. It is possible that a packet may not be delivered, or delivered twice, or delivered not in time.
(2) you have to manually break the data into packets
Comments are always welcome :)